It would be lovely if you could think of fundraising for us. Here are some ways you can help.
You can easily donate to us here: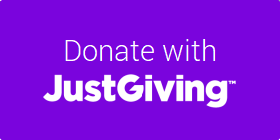 You can also raise money for us when you shop online – without it costing you a penny! Just install the Give As You Live toolbar.
And please think of us when you're doing a sporting event – it would be wonderful if you could fundraise for us. If you're thinking of doing this, please contact us.